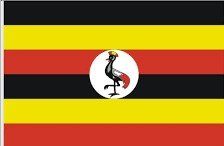 Masaka Region (Uganda)
The Republic of Uganda is located in the center of Africa on Lake Victoria.
Masaka is located in the south of Uganda near Lake Victoria and has a population of about 75,000. The capital of the district of the same name lies south of the equator and 140 km from Kampala.
Masaka has been the seat of the Roman Catholic Diocese of Masaka since 1953, and has a religiously mixed population (Christians and Muslims).